Every year, Texas Monthly surveys verified medical professionals in search of the best of the best in each geographical area and medical specialty. Voted for by physicians, to be named a Texas Monthly SuperDoctors, you must have qualifications that exceed the ordinary. Qualifications for this prestigious award include years of professional experience, honors and awards, fellowships and more.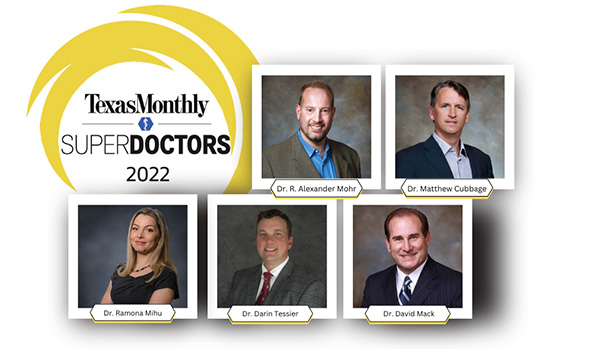 We're proud to announce that four of our orthopedic surgeons and our rheumatologist have been named Texas Monthly SuperDoctors for 2022.
This includes the following
For more information about Texas Monthly SuperDoctors, go to www.superdoctors.com/about/selection_process.html. Check out our physicians in the magazine, out now and stocked in our clinics for your viewing.